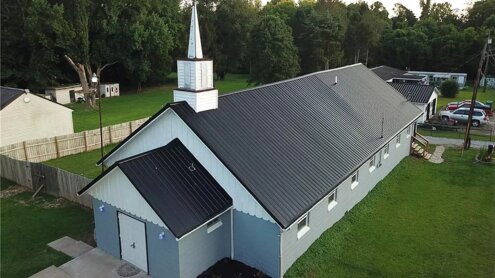 We look forward to having you join us in worship at PCC. There's a couple of things that will be helpful to know before you come.
We have a conviction that's been at the heart of the Presbyterian heritage for centuries. It answers the question of what our primary purpose is: to "glorify God and enjoy Him forever." And that's exactly what we want to do in our worship service. Our hearts' desire is that Jesus Christ would be glorified in all we say and do (our singing, how we listen to the message, how we treat one another - in everything!) Because He is worthy!
The atmosphere at worship is relaxed - there's coffee available and the dress is fairly casual. We strive to lead worship well (but we don't want it to feel like a production).
Midway through worship, there's a time for younger children (5th grade and below) to attend "Children's Church" for a time of learning about following Jesus. A nursery is available for infants and toddlers for the entirety of the worship service. Both the space for the children and the nursery are located in the back half of our church building - our greeter will be happy to show you the way there.