Central to our strategy to become a church that leads others into the abundant life that comes through Jesus Christ is our spiritual formation groups. We believe that it is possible to experience the life Jesus offers and to actually become like Jesus. This requires regular engagement in "soul-training exercises" done with the encouragement and accountability of fellow believers and through the power of the Holy Spirit.
Currently we are making our way through material from "Emotionally Healthy Discipleship: Moving from Shallow Christianity to Deep Transformation" by Peter Scazzero. Throughout the year we'll engage in other EH Discipleship Courses such as "Emotionally Healthy Spirituality" (to learn how to love God more fully) and then "Emotionally Healthy Relationships" (to learn how to love others).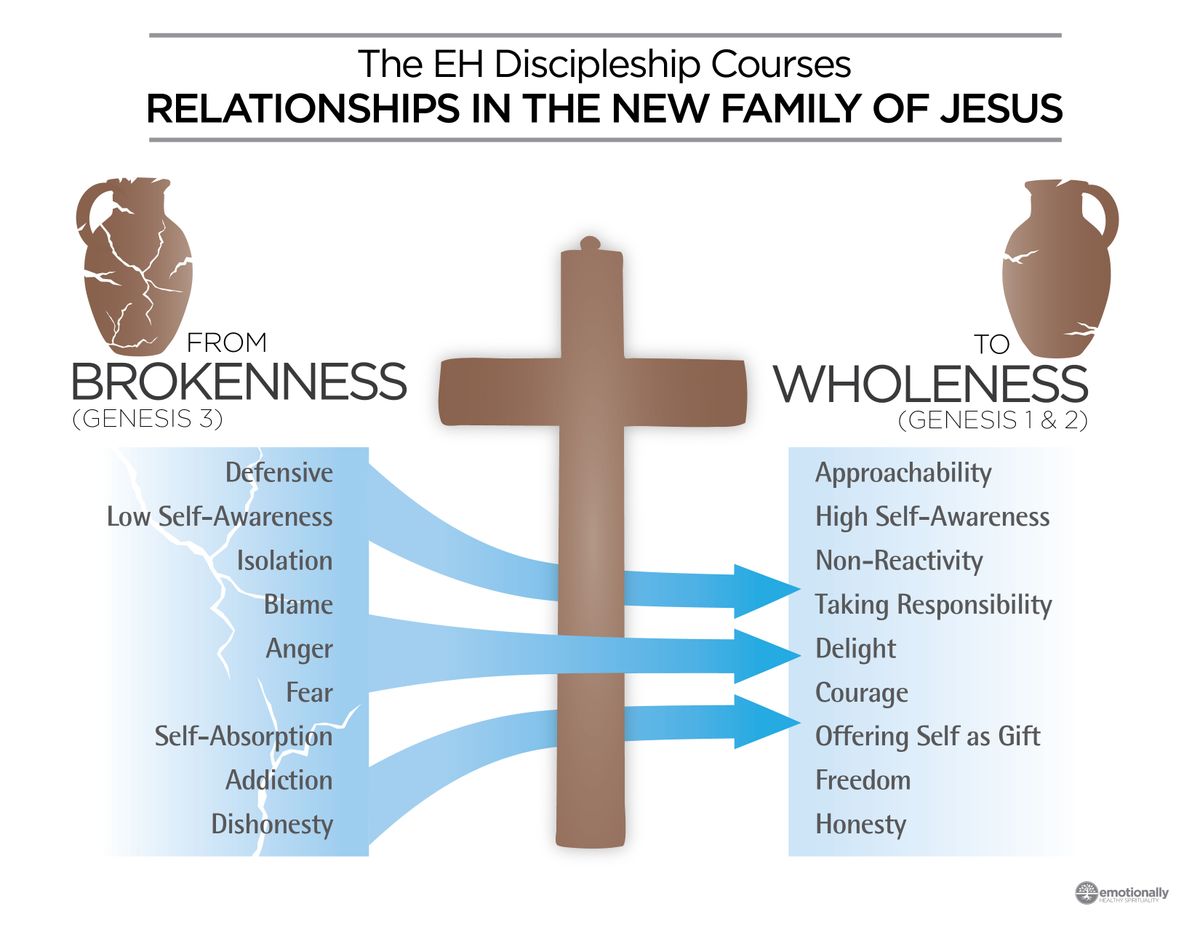 Next year our spiritual formation groups will engage with a wonderful "curriculum for Christlikeness," James Bryan Smith's Apprentice of Jesus series, which includes "The Good and Beautiful God," "The Good and Beautiful Life," and "The Good and Beautiful Community."