We exist to lead others in the abundant life that comes through Jesus Christ!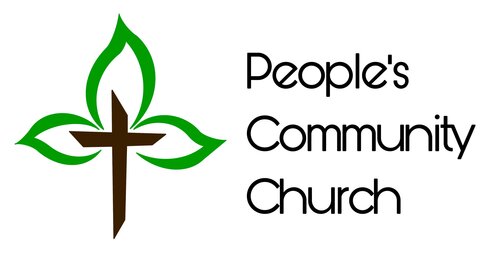 Vision Framework for People's Community Church
Mission (What are we doing?):
To lead others into the abundant life that comes through Jesus Christ.
Values (Why are we doing it?):
Kingdom First
Demonstrated by our commitment to seek first kingdom of God and his righteousness
Abundant life available through Jesus permeates every area of our lives
Willingness to proclaim the good news of Jesus and His Kingdom both in word and deed
Lived Obedience to Jesus
Hearing the Words of Jesus and putting them into practice
Demonstrated by our mutual commitment to engage in soul-training exercises
Commitment to obeying Jesus' command to make disciples of all nations
Shared Life Together
Demonstrated by nurturing friendships rooted in the love and grace of Jesus
Pursuing relationships with the heart that others experience life in Jesus
Heart Transformation
Demonstrated by seeking inner change that leads to outward witness
Growing in heartfelt love for God and for all others
Helping others to come to know and experience the transforming love of Jesus
Strategy (How are we doing it?)
Worship rooted in practices of Acts 2:42-47: Teaching, Fellowship, Breaking of Bread & Prayer
Spiritual Formation Groups: Strong encouragement that every Covenant Partner be actively involved in a small group committed to spiritual formation.
Intentional Discipling: Being trained in and putting into practice leading others into the abundant life that comes through Jesus Christ.
Measures (When are we successful?)
Thinking captivated by the reality of God
Life shaped through regular engagement in the Spiritual Disciplines
Authentic loving relationships with one another
Actively leading others into the abundant life that is available through Jesus Christ
They devoted themselves to the apostles' teaching and to fellowship, to the breaking of bread and to prayer. 43 Everyone was filled with awe at the many wonders and signs performed by the apostles. 44 All the believers were together and had everything in common. 45 They sold property and possessions to give to anyone who had need. 46 Every day they continued to meet together in the temple courts. They broke bread in their homes and ate together with glad and sincere hearts, 47 praising God and enjoying the favor of all the people. And the Lord added to their number daily those who were being saved.
Acts 2:42-47